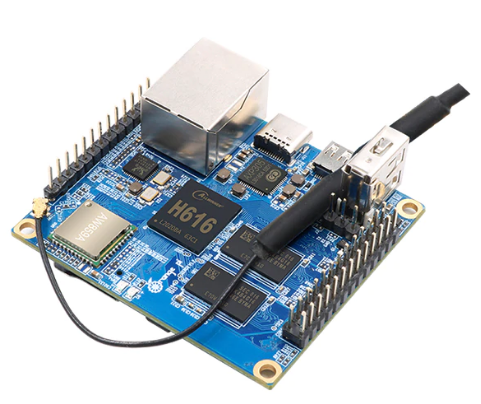 If you were searching for a very small and capable SBC to run some linux app on arm cpu , you were already able to buy the original Orange PI zero ,
but the board has some obvious flaws like .
100mbps ethernet
very unreliable wifi
no display connector
Unreliable power connector (MicroB)
Now after a few years, the company responsible for the original board has created a successor with updated specs.
The size of the board is larger than the first , but this is still one of the smallest SBC available on the market at 60 x 53 mm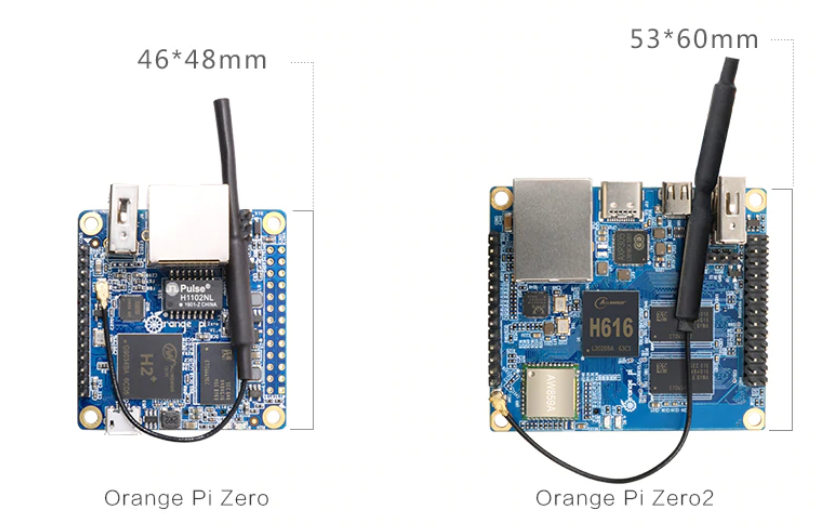 Here are the complete specs :
SoC – Allwinner H616 64-bit quad-core Arm Cortex-A53 processor @ up to 1.5 GHz with Arm Mali G31 MP2 GPU
Memory – 512MB or 1GB DDR3
Storage – MicroSD card slot
Wired Networking – Gigabit Ethernet
Wireless Networking – Dual-band 802.11 b/g/n/ac WiFi 5 + Bluetooth 5.0
USB – 1x USB 2.0 host port, 2x USB 2.0 interfaces via 13-pin header
13-pin header with 2x USB, analog stereo audio output, CVBS video output, IR input, 3x GPIOs
26-pin IO header with I2C, SPI, UART, multiple GPIOs
Debugging – 3-pin UART header for serial console
Power Supply – USB Type-C port 5V
Dimensions – (60 x 53 mm)
All this for a board that cost less than 20euros !
looking at the cpu, we have a quad core that might be able to match the performance of a raspberry pi4 but when you look at the cost , it's more in competition with the Raspberry PI zero W witch has a lot less features than this board and is way less powerful !
I can completely see that board screwed behind a screen and used has an emulation machine .
Or a IP security camera server using MotionEyeOs
Or connected to a ISP router to run pihole (but i would still prefer the original pi zero for this , this one is too powerful for pihole).
Maybe a domotic server like Domoticz or Jeedom , the possibilities are endless !
The main flaw of this new board is the USB port . It's only a USB2.0 port , and it will limit pretty severely the kind of projects that you can realistically do on this board,
Even if USB2 still has a 300mbps bandwidth. I would choose a board with USB3 to run a server like OpenMediaVault.

you can buy this board here